West Deerfield Township has a program for residents to help improve access to the world.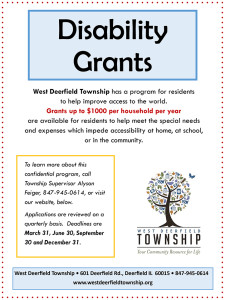 Grants up to $1000 per household per year are available for residents to help meet the special needs and expenses which impede accessibility at home, at school, or in the community.
To learn more about this confidential program, call Township Supervisor Alyson Feiger, 847-945-0614.
Applications are reviewed on a quarterly basis. Deadlines are March 31, June 30, September 30 and December 31.