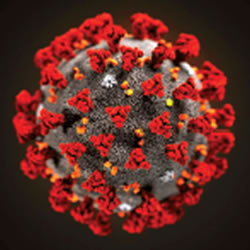 As we all take precautions to keep ourselves and loved ones
physically safe amid the COVID-19 pandemic, mental health
experts also advise us to be mindful of our emotional
well-being. It is not uncommon for people to experience
feelings of anxiety, helplessness, depression and isolation
during these challenging times.

One way to better manage these feelings is to understand the
emotional aspects of the pandemic. That's why West Deerfield
Township is planning "Coping in the Time of COVID," a virtual
panel discussion bringing together experts for a frank
conversation about our mental health. Panelists include Hugh
Brady, past president of the Illinois Chapter of the National
Alliance on Mental Illinois, Rosalba Diaz, educational outreach
coordinator for A Safe Place (domestic violence), and Elizabeth
Thielen, senior director for Nicasa Behavioral Health Services
(gambling and substance abuse). Jacob Royko of the Josselyn
Center will act as moderator.

Panelists will discuss COVID's emotional effects on the
individual and the entire family, and share strategies and
resources to deal with these emotionally challenging times.
Although the panel discussion will be virtual, viewers will be
able to submit questions and provide comments via an
electronic chat option. The panel discussion will be Tuesday,
December 8 at 6:30 P.M.

Click Here for Discussion Registration